We are happy to share with you the recent event dedicated to Youth International Day, which took place in Dilijan, on August 12.
The event aimed at uniting local youth and community organizations, which have a key contribution on the development of youth people.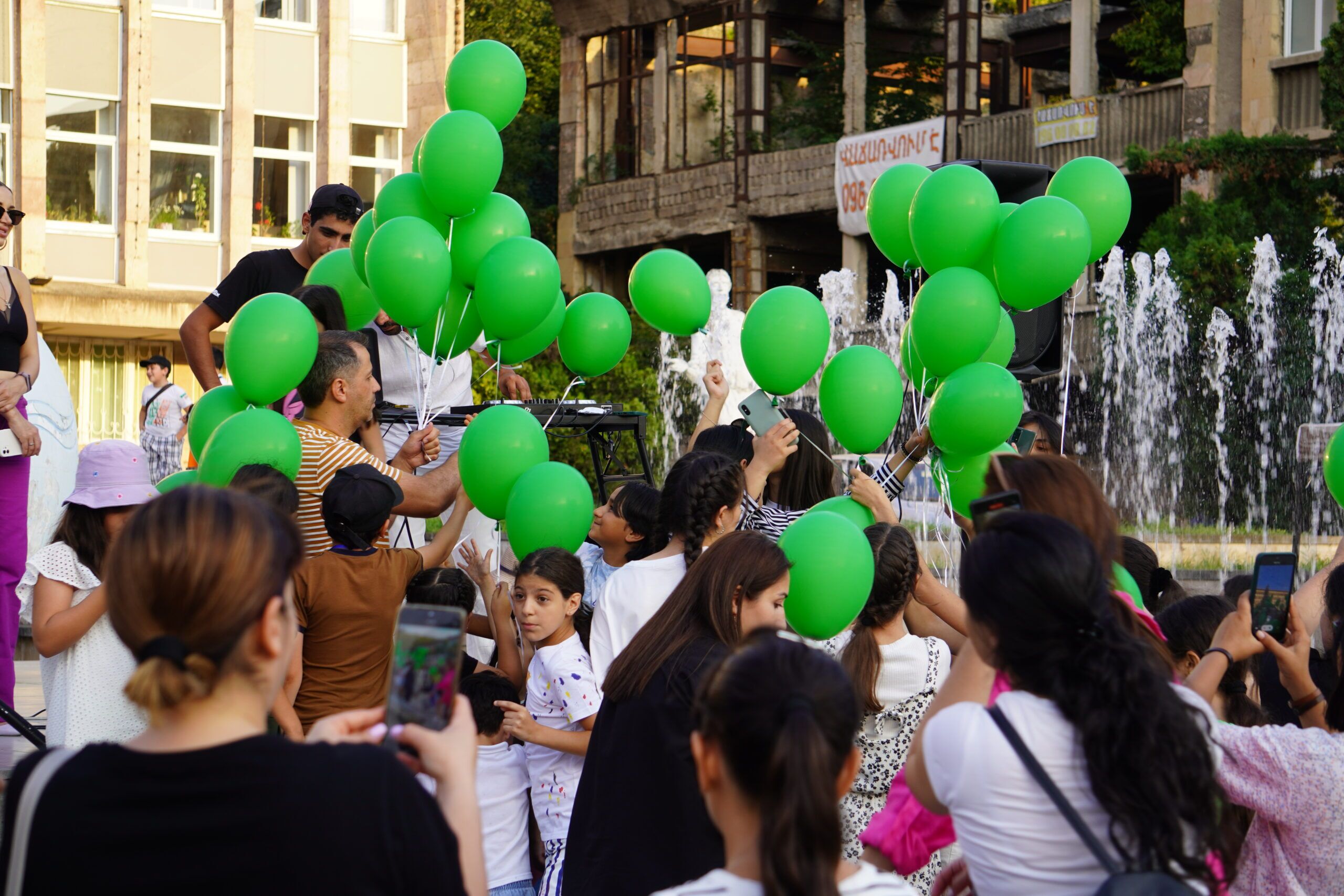 6 local organizations shared their ongoing projects and youth opportunities, inspiring young people to believe in themselves and be initiative.

"Youth Cooperation Center of Dilijan" NGO presented their current youth projects, by showing the guidelines and research created during the projects.
"Dilijan Community Center" NGO introduced the young people to their cultural and educational projects that they could be part of.
"AUA Open Education Dilijan branch" was also present at the event. The visitors had the opportunity to get to know about the current and upcoming courses and programs of AUAOpen Education.
As a pleasant addition, the "Dilijan Chess Club" created an attractive corner during the event, giving visitors the opportunity to train their minds in the world of chess, promoting critical thinking.
"Support to Women and Children" NGO presented their ongoing projects in which young people can contribute and have personal development.
As this year's topic of the event was "green skills for youth", the "Ecopolicy" NGO presented to the young people its current programs aimed at the environment and its preservation.
A concert was also held during the event, where local young talents sang. Gyumri's "Shiraki Garunner" dance ensemble (artistic director and choreographer Murad Torosyan), students of the Dilijan State College of Art also performed, and the music was provided by Mary Mheryan and DJ Davit, a participant in the "Voice of Armenia" TV show.
Today's youth are the builders of tomorrow's world. By providing them with resources, connections and opportunities, we are building a generation that will lead us to positive change.

Special thanks to Dilijan Municipality for supporting the event.