On September 25-27, a three-day training course for trainers was held in Dilijan by YCCD NGO for non-governmental organizations of Tavush region within the framework of the "Organizational Models' Innovation"(OMI) component of the STRIVE program.
OMI aims to support civil society organizations to increase their organizational capacity, educational opportunities, sustainable income and new income streams, networks, collaboration and social impact.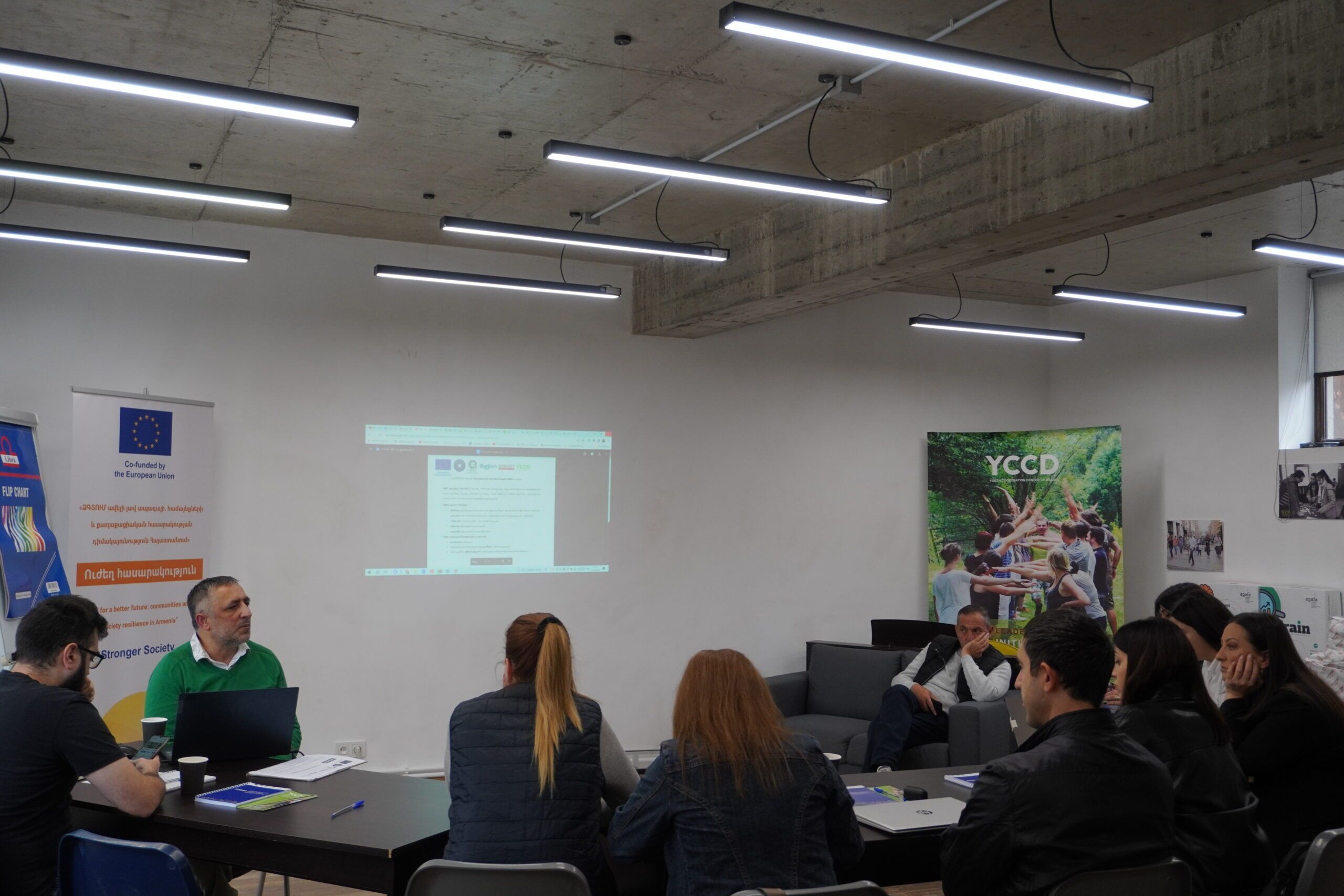 OMI helps CSOs review current strategies, and operational and financial models, improve accountability, transparency, and communication frameworks, develop cross-sector collaboration, and strengthen networks with stakeholders.
The course was conducted by Aida Atabekyan and Ararat Alikhanyan, program coordinators of YCCD NGO.
Through theoretical and practical exercises, the participants got acquainted with the ways of ensuring accountability and transparency of CSOs, global standards, new financial models, tools for cooperation with the private sector and online fundraising, public relations and communication technologies, guidelines for organizing work with the media.
This training course is implemented within the framework of the "Strive for a Better Future: Communities and Civil Society Confrontation in Armenia" (STRIVE) project, which is co-financed by the European Union and implemented by NEF Belgium. YCCD NGO is one of the partners of the project.